The construction industry may not have relied heavily on e-commerce in the past, but it certainly will in the future. In light of the economic uncertainty in 2020-2021, many businesses in the construction marketplace are responding rapidly to their customers' digital demands while others are still lagging. Within this digitalized world, young customers, contractors, suppliers, distributors require certain ways of operating their businesses. They search online for renting heavy pieces of equipments and parts, or buying in bulk raw construction materials. There are many advantages to implementing B2B in any construction business strategy. Today, e-commerce has become an inevitable choice, specifically when it comes to construction businesses.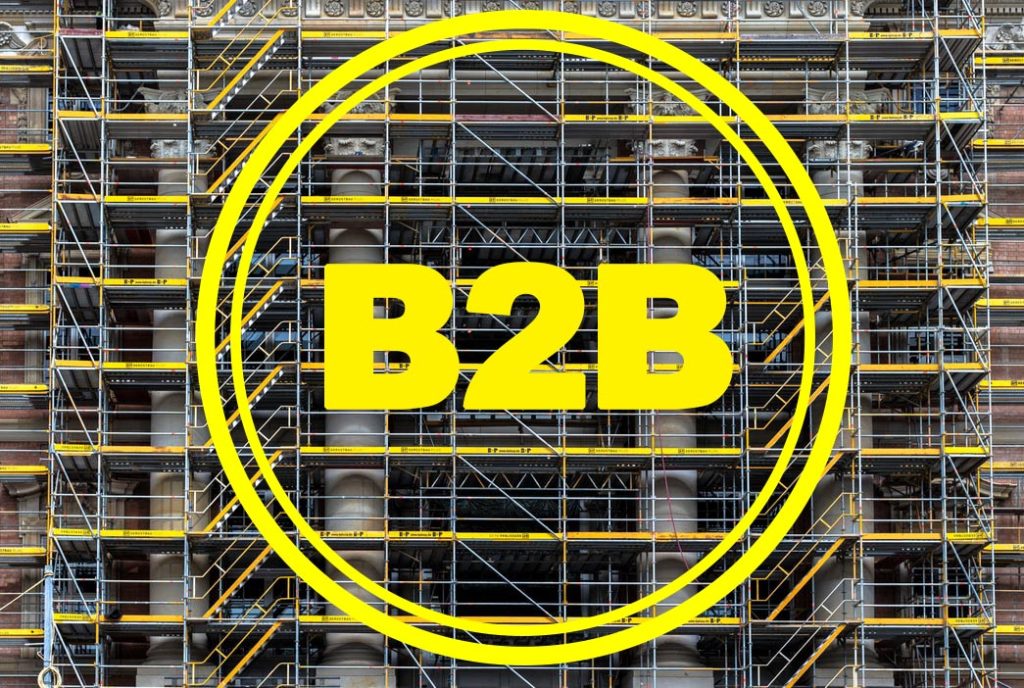 How Construction Businesses Can Benefit from E-Commerce?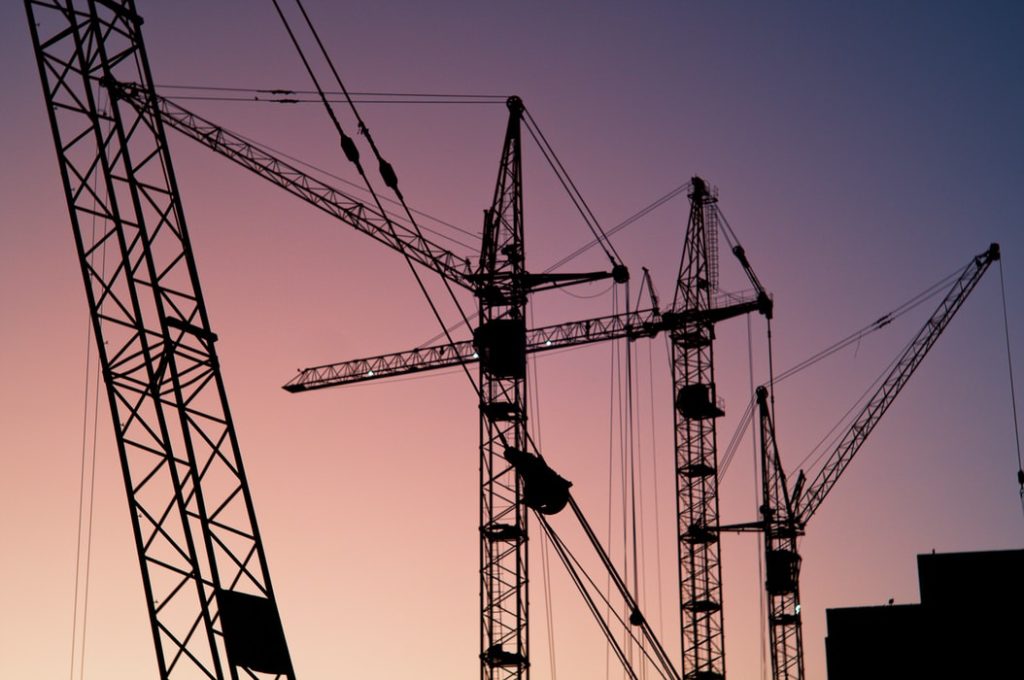 There is an urgent need for embracing innovation and e-commerce for distributors and direct users that lies in the cross-industry; either business-to-business sales (B2B) and/or direct-to-consumer sales (B2C). There are many e-commerce platforms where a business can benefit from integrating into their business strategy.
When it comes to ordering placement in construction businesses, many factors that can lead to order processing delays. For example stock availability; shipping complexities, a hierarchy of approvals, inaccurate product details are all factors that can lead to delays. And the list can go on. On the other hand, creating a B2B web store can help overcoming these challenges. With a B2B web store in place, it not only provides the automation necessary for fast smooth order processing, but also retains potential buyers and boosts profit.
An E-commerce B2B web store can:
Reduce manual data errors
Lower system administration requirements
Minimize order handling for inside sales
Similarly, an effective integration between an ERP and a B2B web store is equally important. It allows for faster transactions, error- free order placement, reliable trackable shipping, accurate product details. Mostly, it facilitates efficient order processing overall! 
The Key Advantages of Introducing E-Commerce B2B to the Construction Businesses
In this digital e-commerce era, there is no doubt that there are many advantages of integrating e-commerce into business platforms. The main goal of every business is to boost efficiency and maximize profit using the right tools and technology.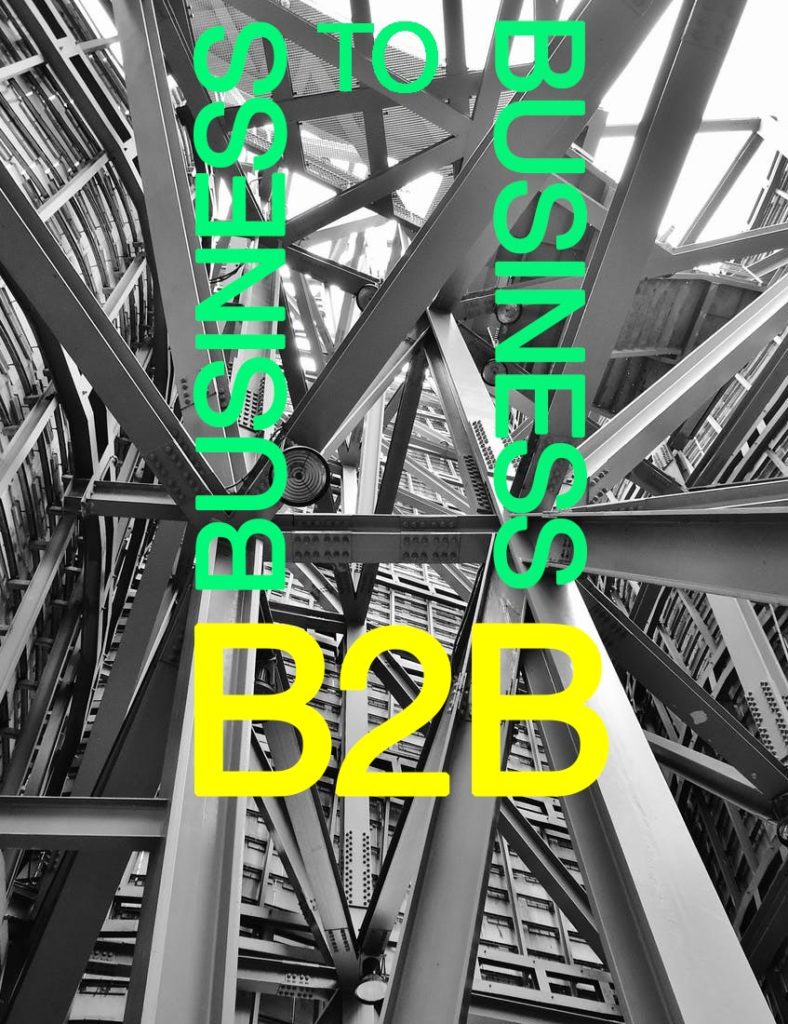 Here are some key advantages for integrating B2B e-commerce into a business strategy:
Overcoming Risk of Inventory Running Out of Stock:
In the construction industry, it is very likely to run the risk of customers ordering all remaining inventory, leaving the company with products out of stock for other possibly higher end customers. Luckily, integrating an e-commerce B2B platform can prevent that from happening. It can avoid this challenge by setting up different tiers of customers. This would allow the higher-end customers to order when stock is low. Where also lower-end customers would still be able to order, but would need approval from customer service before completing their order. Thus, on a web-store database, where all information is stored, reflecting stock availability, discounts offered to all different customer tiers, this challenge is easily avoidable!
Managing the Complexity of Different User Roles:
Usually, within any business organization, there is a complex hierarchy of teams. This means, when it comes to ordering processing, it sometimes takes longer to complete and check out. Indeed, it is challenging to manage internal approval processing in any organization. However, integrating an e-commerce platform, would facilitate this process and saves time for all parties. By integrating a B2B platform, signatures and approvals are processed autonomically. Once a purchase request is placed, email notifications are sent to all required parties for approvals. Purchase can be finalized and executed in a matter of few hours, rather than few days, with no wasted time! 
On the other hand, there is the complexity of managing multiple different users on the same platform. For instance, managing multiple suppliers, distributors, and partners on one single platform. DigiCommerce, partnering with SAP Commerce Cloud for B2B, delivers a B2C-caliber experience with the ability to adjust to the complexity of an organization. This design can manage multiple users which keeps project timelines and costs down.
SAP Commerce Cloud for B2B key features:
Product Management:
Manages catalog and enriching content in one place.
Third-Party Management:
Manages suppliers, distributors, partners on one platform.
Order Processing:
Supports complex arrangements as bulk orders, quotes, order replenishment & multi-channel fulfillment.
Advanced Search:
Provides ability of advanced search & personalized experience that is relevant to customer's needs.
Self-Service:
Allows B2B customer self-service and managing their accounts, setting up budgets, access rights & purchasing limits
Complex Product Types:
Supports complex product types & configurations such as multiple dimensions & price lists per customer.
At DigiCommerce, partnering with Elastic Path, we offer a Pre-Composed SolutionTM for B2B Commerce buyers and sellers. Elastic Path provides a complete solution tailored to meet exact business requirements. To explain better, EP configures, deploys omnichannel experiences, across B2B, B2C, B2B2C, multi-brands and multi-geo experiences.
This Pre-Composed SolutionTM for B2B Commerce offers some key features:
Quote Workflow & Initiate Quotes
Account Management and Role-Based Access Control
Complex Catalog Support
Subscription / Checkout
Microsites
Shareable Shopping Lists/ Shareable Saved Cart
Quick Order, Reorder
Split Order

Offering a Personalized Pricing and Volume Discounts:
A B2B platform allows customers to pay invoices online. Via a web store, the company can use existing data in its ERP system to execute an order. In a web store, all data related to pricing, discounts, can be tailored for each client. For instance, it is possible to offer special discounts to customers purchasing in bulk from a certain product, while offering a lower discount to one to smaller size order. Same as offering a loyalty rate to a repeat customers, while the standard rate to a regular customer. Also through a web store, customers can manage and pay their invoices using different methods or with instalments. Thus, a web store not only offers to convince to customers, but also efficiency! This is all done when the right data is in your ERP and available in web-store. 
DigiCommerce partnering with SAP, makes it simple and easy to configure pricing and quoter customers via a web-store. As a matter of fact, transforming B2B sales with SAP Configure-Price Quote (CPQ) is comprehensive and a highly configurable engine which can accelerate the sales cycle.
SAP CPQ provides the customer with the ability to:
Generate quotes faster
Automate the quote-to-order process
Analyze the sales effectiveness to increase overall margins
Offer personalized quotes targeting specific potential customers
In summary, selecting and developing an e-commerce B2B web base platform and integrating it into the business strategy is complex. It should be approached only with the assistance of experts who fully understand the unique challenges faced by the business to business organizations.
Are you ready to take your business to next level?
To find out the best platform that fits your business needs, you can reach out to one of DigiCommerce experts.